Theater - Everywhere in the city!
Following the preparation of Idomeneo, I had the occasion to shoot a few of our actors in Trierer Kaiserthement in a Classical painting pastiche. You have probably seen it in the press?
Those were naturally done on-location, trying to exaggerate on purpose every aspects of the phtoographs to give them the comics/painting look.
There we used a beauty-dish as a key and a large umbrella as a fill.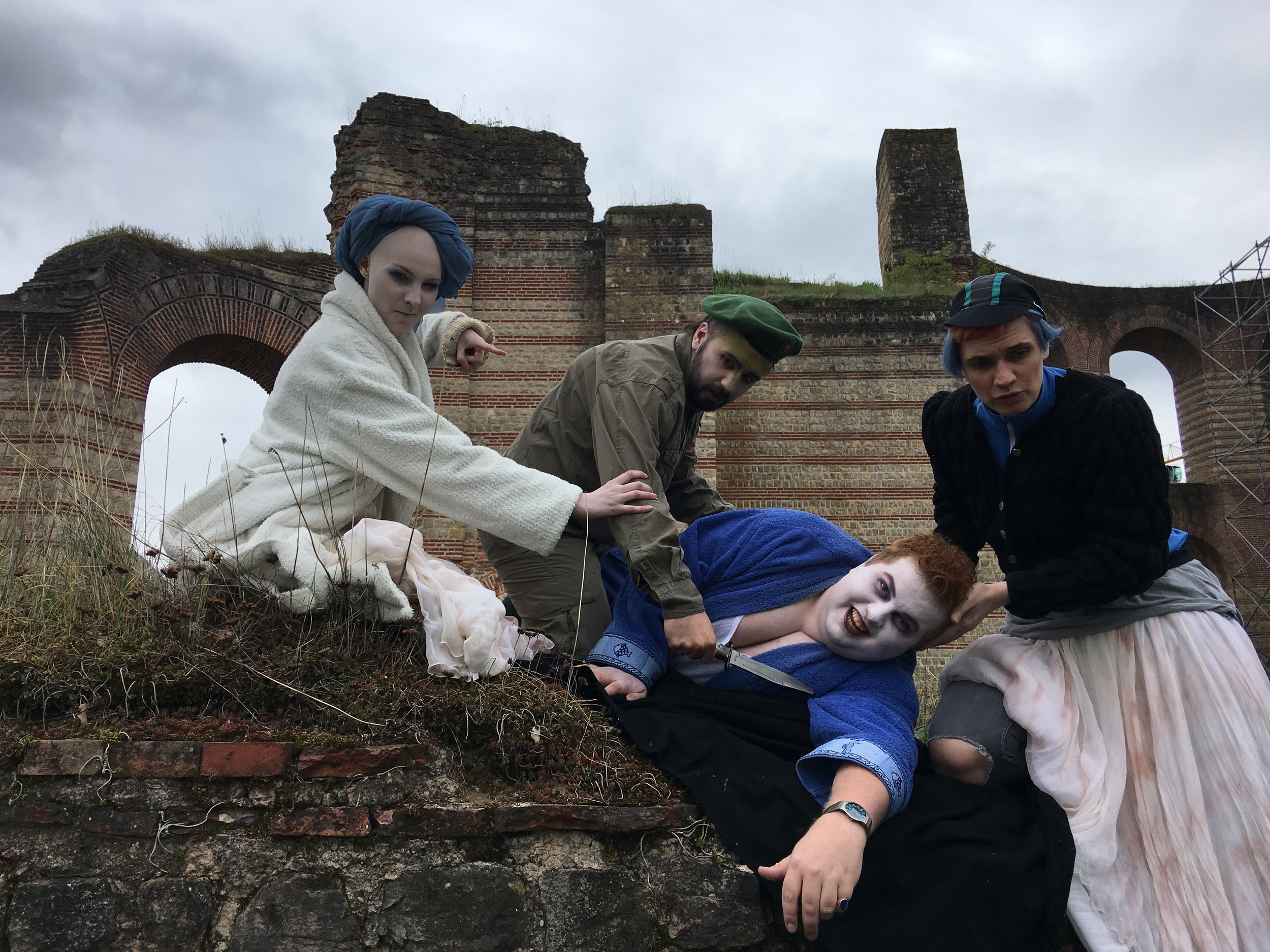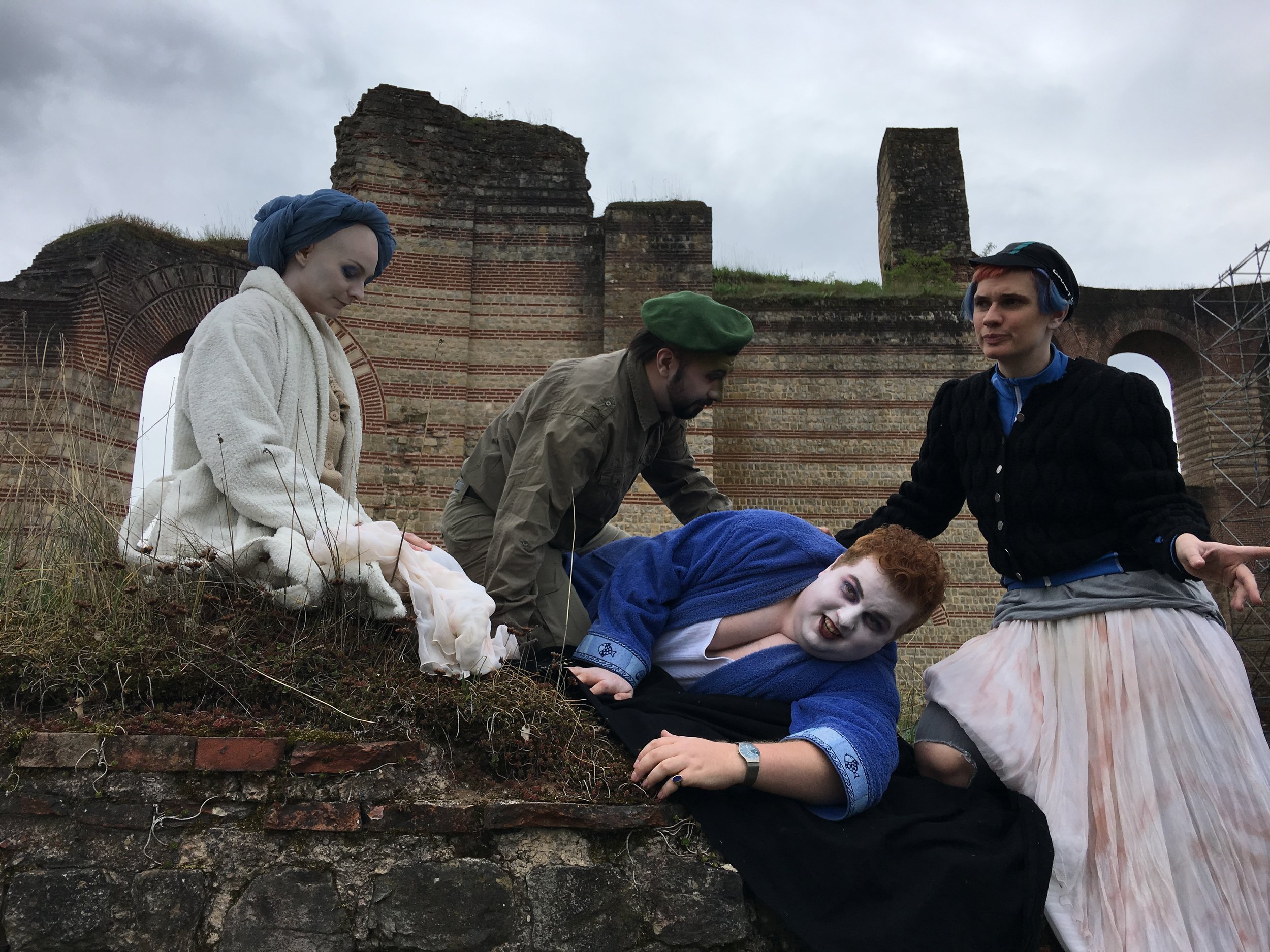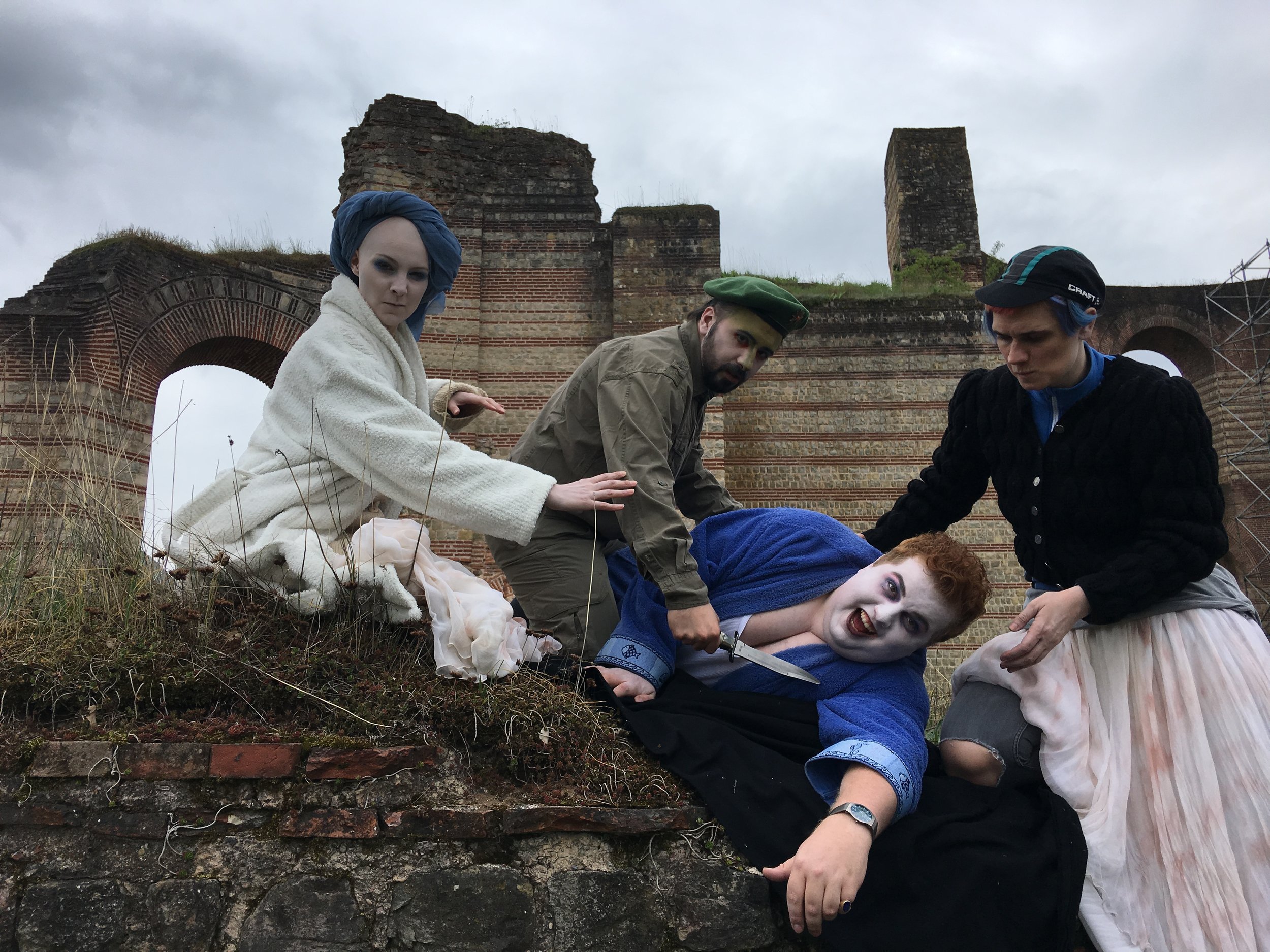 But that is not all! There are a few buses running up the city covered with many of my pics. You know what? I cant help but feeling like a child XD